We're continuing to see the wide boards—wider and longer. While wide boards have been popular over the last couple of years, the really long boards are starting to show up a lot. Aesthetically, I think it's beautiful, but personally, I'm interested to see if that's something that people can sustain because now you have to ship those boards not just from manufacturer to the retailer but from us to our consumers. Our consumers have to be able to get them home.
The matte finish is continuing to be popular as consumers are kind of on their phones all the time, everything until sleek and digital all the time and the matte floor trend continues to reign supreme as people want to continue to incorporate natural products and create the sense of spa-like sereneness in their homes and things like that. We continue to see the muted color palettes — think sea-salt whites, the natural blondes are still really popular, the natural color of maple. Gray floors have been popular for so long, but we are starting to see a shift back to a mid-tone brown.
I'm starting to see the shifting and softening of distressed flooring—the super distressed kind of rustic feeling where it literally looks like people beat their floors with chains. We're starting to see that soften up and people are really just celebrating the natural grain pattern, which I think is all part of that wellness trend that's so big right now.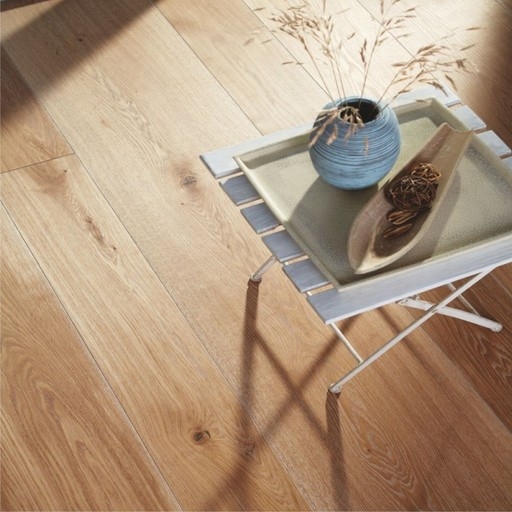 Cleaning your wood floors is easy. Regular maintenance includes sweeping with a soft bristle broom, and vacuuming with the beater bar turned off. You also should clean your floors periodically with a professional wood floor cleaning product.
We carry professional grade cleaning products by Bona & Loba.
Call us (ph.: 773-279-9100) to order yours today.
There are other steps you can take to maintain the beauty of your wood floors.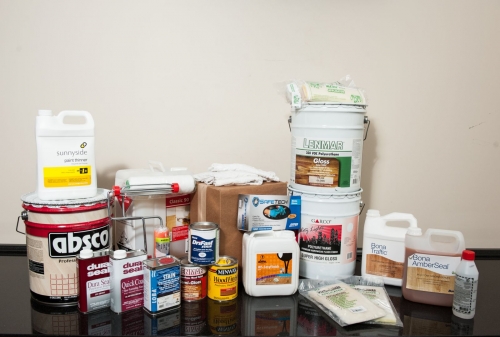 Experiment to find the right products for your floor type.
There are a lot of products that market themselves as hardwood floor cleaners, but don't measure up. A good place to start is finding out what your floor manufacturer recommends. This way we are highly recommending to buy your hardwood cleaning products at the Flooring store such ours. Our professional will recommend what cleaners you need for a specific floors type .
Clean hardwood floors with a mop. Mix a few drops of Bona Hardwood Cleaner with water. Wring out the mop extremely well and then run the mop along the grain. We carry a great selection of hardwood cleaning products, so please don't hesitate to stop by in our store to get the products for your floors.
Spray the polish on the floor or apply it to a cloth, according to package directions. Use a feathering technique to wipe the polish in a semi-circle. Overlap your feathering strokes for a streak free finish. In our store on 3100 N Elston Ave, you will also find a great selection of Hardwood Cleaners from different brands.
We are located on 3100 N Elston Ave ., Chicago IL 60618