You'll find hardwood flooring that suits virtually any style. Here are some considerations to keep in mind when choosing your wooden floors for the kitchen:
Tough Enough? When treated right, hardwood floors last a lifetime. But beware of pets' claws and high heels, never leave standing water, and consider window treatments to limit sunlight.How to Clean: Wipe up spills immediately. Sweep, dust, or vacuum regularly and occasionally wipe the surface with a damp mop or cloth. Avoid oil-based sprays, waxes, and polishes, as well as abrasive cleansers.
We carry a big variety of hardwood floors and our professional staff members will be more then happy to choose floors for your kitchen.
Cleaning your wood floors is easy. Regular maintenance includes sweeping with a soft bristle broom, and vacuuming with the beater bar turned off. You also should clean your floors periodically with a professional wood floor cleaning product.
We carry professional grade cleaning products by Bona & Loba.
Call us (ph.: 773-279-9100) to order yours today.
There are other steps you can take to maintain the beauty of your wood floors.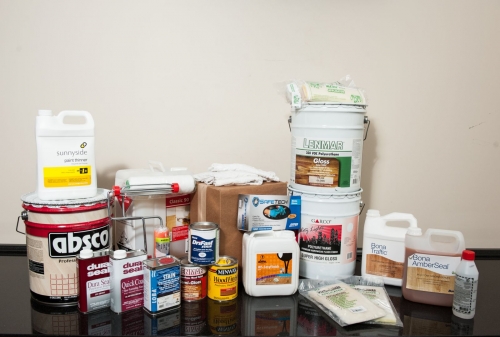 Hardwood Flooring in the kitchen
Hardwood floors are classic, timeless and durable. You can choose from a variety of colors and finishes to fit your needs
Considered by many to be the ultimate floor choice, hardwood never goes out of style. This classic floor lends natural beauty and warmth to your kitchen; every board brings rich details achieved with nature and craftsmanship.
Hardwood is often installed throughout the house for a seamless look. Though hardwood lasts for years, you can get fresh looks down the road by refinishing, staining kitchen floors.